Welcome to Eagleridge Rhodesian Ridgebacks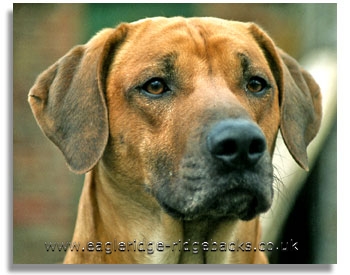 Within this site I hope to cover many aspects of owning and enjoying ridgebacks.
The purpose of the Eagleridge web site is to share my experiences of living
with ridgebacks for the last 45 years.
It is also to share the knowledge I have acquired on this enjoyable journey.
You will find many pages under the main Menu button Ridgebacks.
In this sub-menu page are pages covering my Present Ridgeback dogs, later I will add many pages
dedicated to the wonderful Eagleridge dogs that have shared my life to date.
So if you think the Rhodesian Ridgeback
may be the dog for you
or just wish to learn more about this special breed
Welcome to the Eagleridge Ridgeback site.