Niketta " Just Niketta at Eagleridge" (hip score 4-7) was bred by Jackie & James Houriman, her dam was Tunya " Eagleridge Mustoa Tunya" (hip score 4-2) and her sire was U.K Champion Rex Ventor's Beks at Nyassa (Import)( hip score 1-2)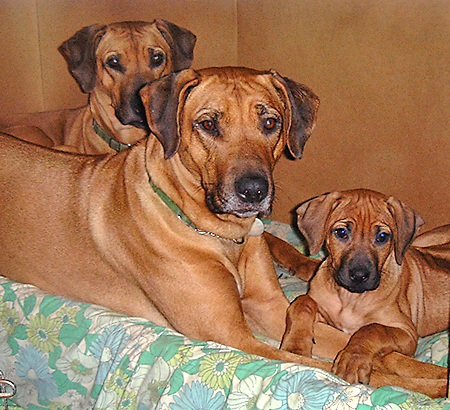 At eight weeks old Niketta came to live here with her gran and her auntie in 2001. As well as a successful show career, Niketta holds her K.C Bronze, Silver & Gold Good citizen awards and she was part of a team of Ridgebacks from the Rhodsian Ridgeback Club of GB who represented the breed at Crufts in the good citizen ring.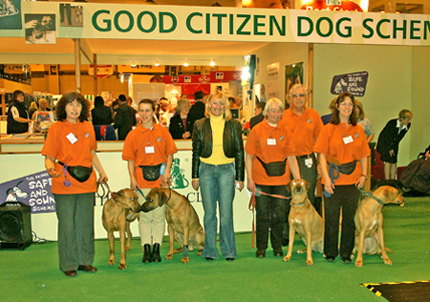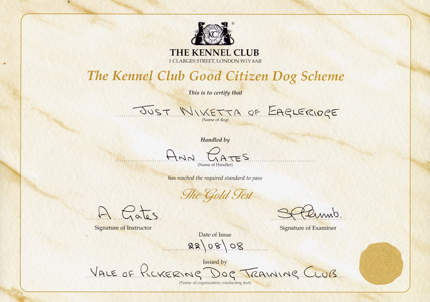 She has also had fun doing agility and attended heelwork to music workshops with her son Woody. She had a litter of ten puppies to Int Ch, Irish & U.K Champion Imbali Kipenzi (hip score 2-2) in 2005 and lives here with two of her offspring, her Aunt Brontee and Uncle Angus (who was sadly returned to us three years ago as his owners had brought a Mastiff who did not like Angus)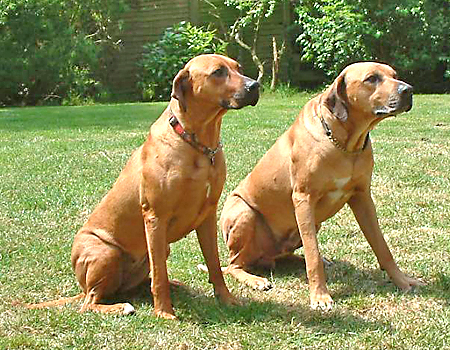 Niketta just loves to be with you, she thinks she is quite good at herding the cattle and loves swimming.