Woody is from the same litter as Chelsea and his full name is Eagleridge Just Woody
He decide from the beginning that he did not wish to be a show dog so we have lots fun doing obedience with a bit of agility and heel work to music when we have time.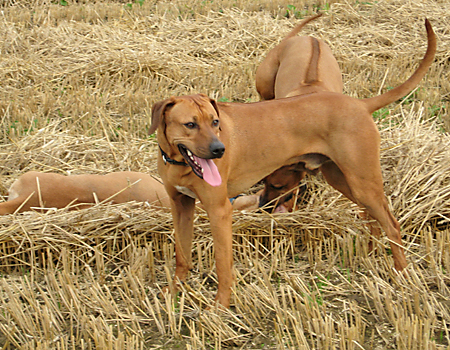 He has attended with his mum heelwork to music workshops with the Top Lodge Team and Lynda Edmondson
Unfortunately one of the down sides of living in the country is that you have to travel to take part in any of these activities.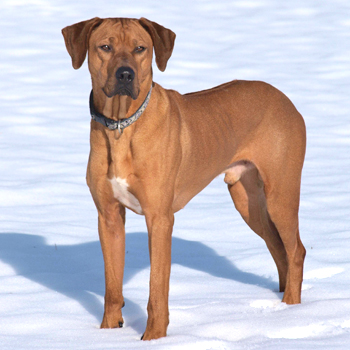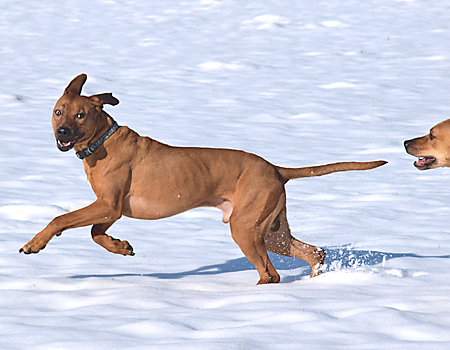 He has gained his K.C Good Citizen Bronze award and is in the advance class at our local obedience club. However ridgebacks are not slaves to perfection and easily get bored with repetitive work, so although he can hold his own with all the exercises we both loses out on our precision heel work.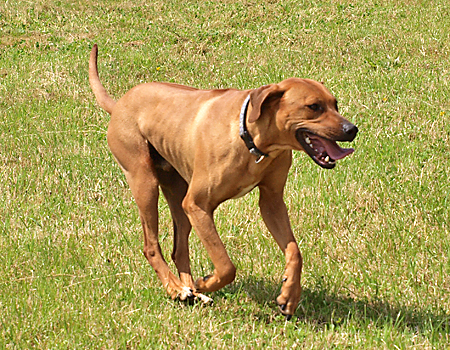 He is a bit of a hunter so it can be a challenge to keep on step ahead of him when we are out and loves keeping my cattle in order if I'm not looking although he is very good with the baby calves.